We didn't think we'd really need to be getting ready for a storm, while we are still at the dock in Philly, no less, but here we are battening down the hatches.  We made a decision to get over prepared and do so early rather than be surprised by the storm at the last minute. Our area is dealing with several storm systems and that's before the Hurricane Joaquin even comes close. With the possibility of landfall and still uncertain path as of Thursday morning, we proactively took our headsail down ahead of the tropical storm that hit our area even before the hurricane. Our reasoning was that we'd rather have the sail down and do it while the winds are calm and the rain is minimal, as opposed to wrestling with the genoa in high winds and nasty rain.  Lots of sail area to wrestle with…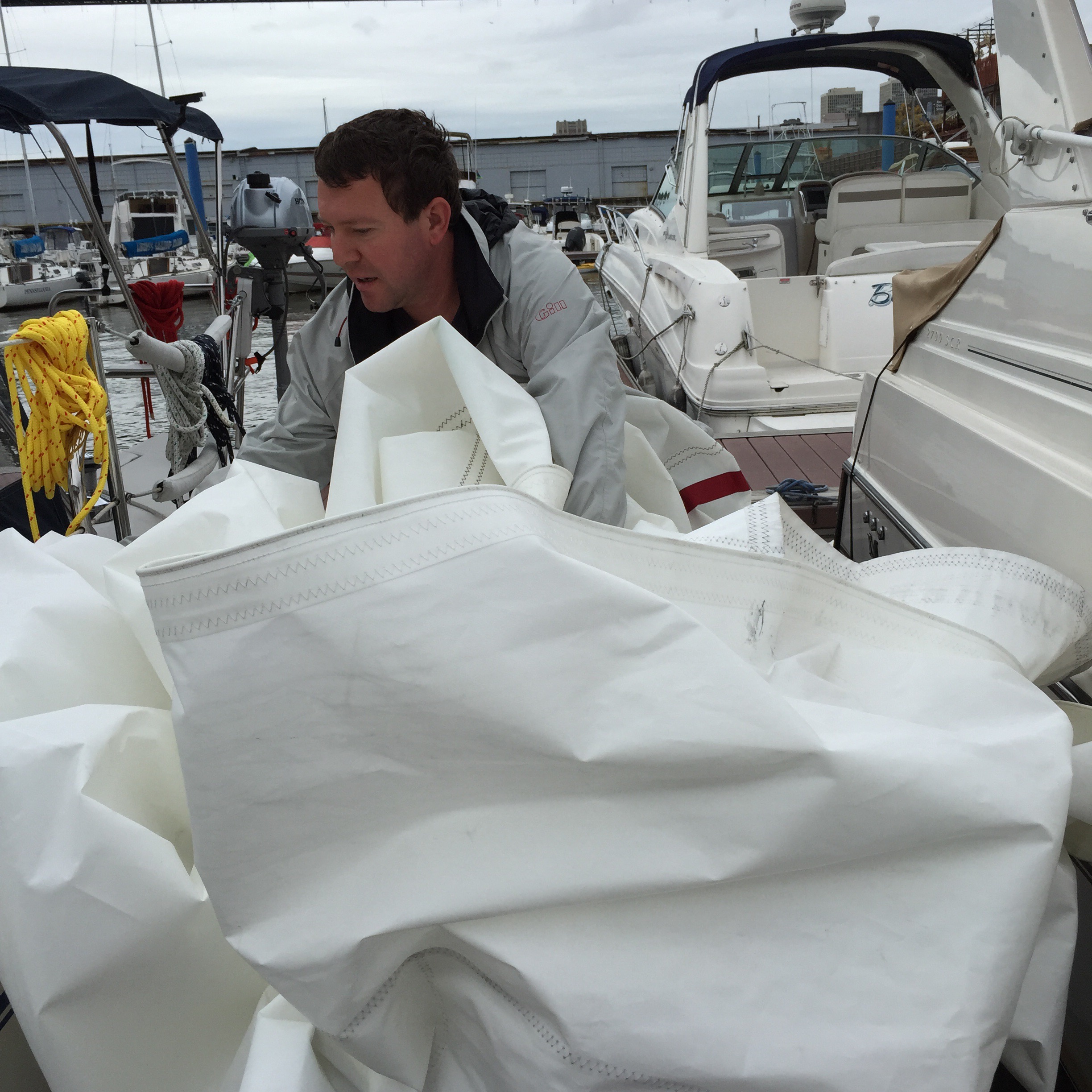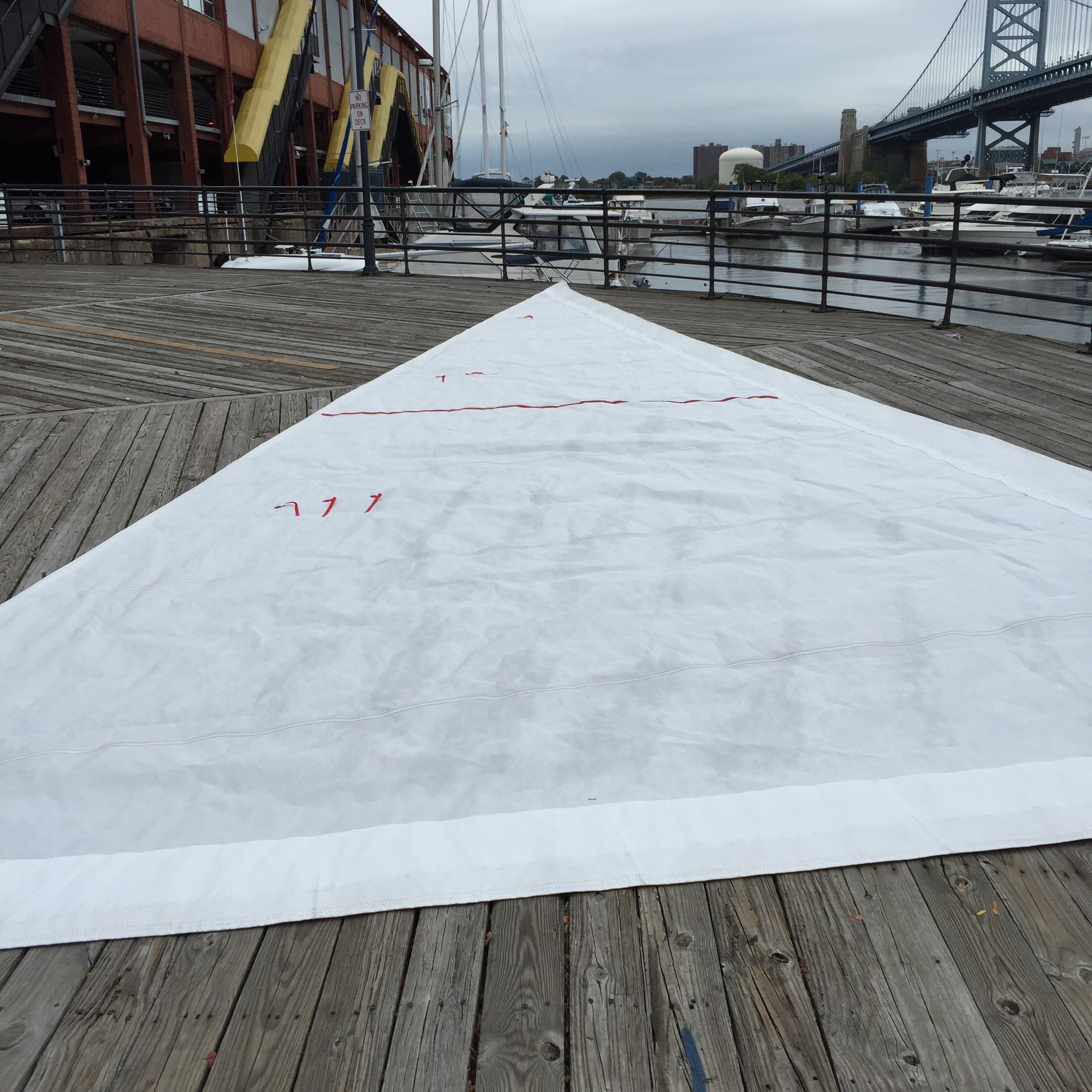 Next we are watching the predicted winds and the possible hurricane direction. The plan is to leash down the mainsail to the boom, double up on all the dock lines and run additional stern and bow spring lines. If needed, we'll also take down all the canvas – bimini and dodger, which will unfortunately require taking down the beautiful cockpit lights we just installed last week.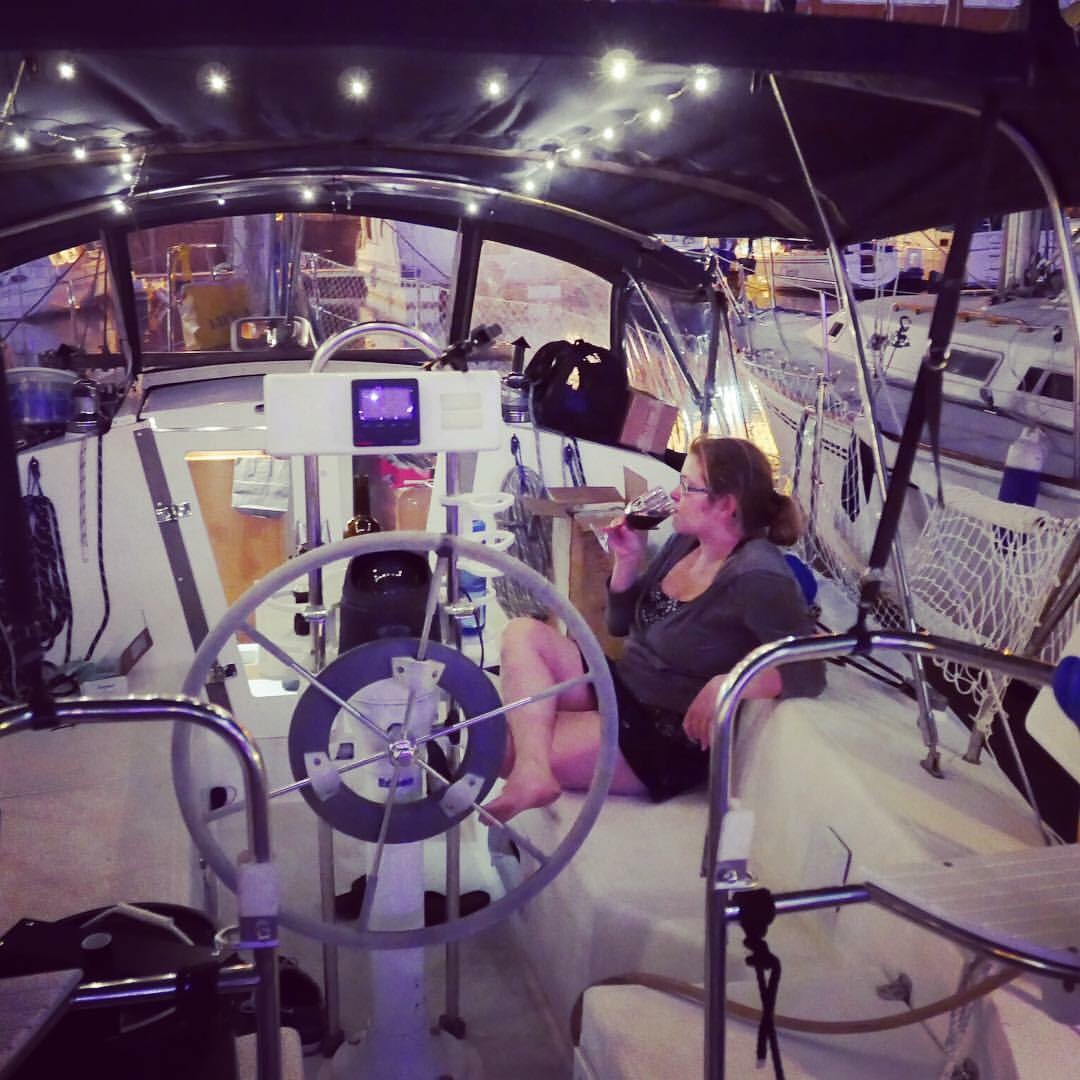 While it feels like we may never get off the dock at this point (we are almost 3 weeks behind schedule), we are still learning many things about our boat and taking this opportunity to finish more projects before we head out. We are installing the Seagull water filtration system, reconnecting the water heater, replacing the water deck fills, provisioning the boat, finding a designated spot for every single item aboard.

This is also giving our kitten time to adjust to the boat and she is doing very well so far. Though she hasn't ventured out topside past midship, so we have more in store for us as she gets braver.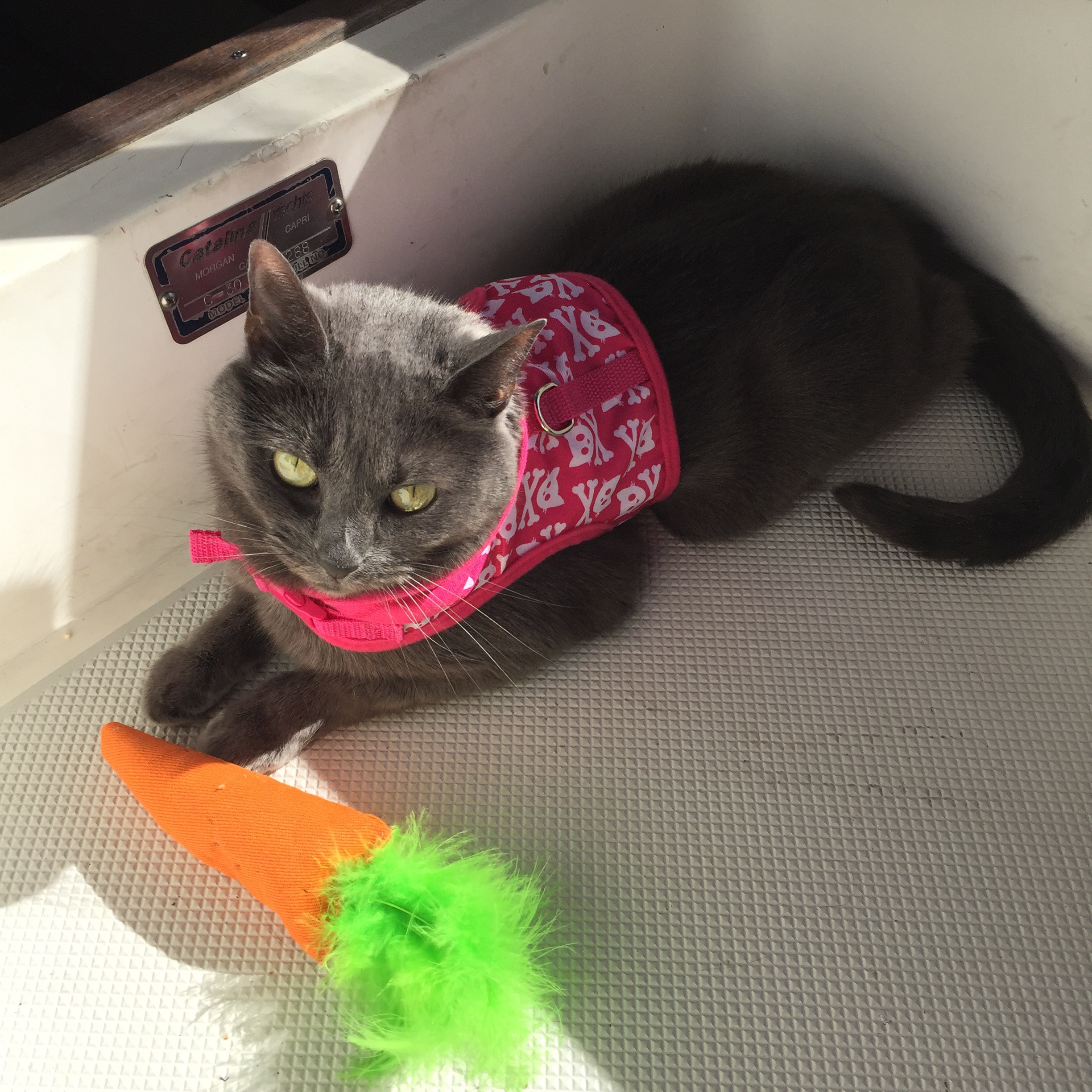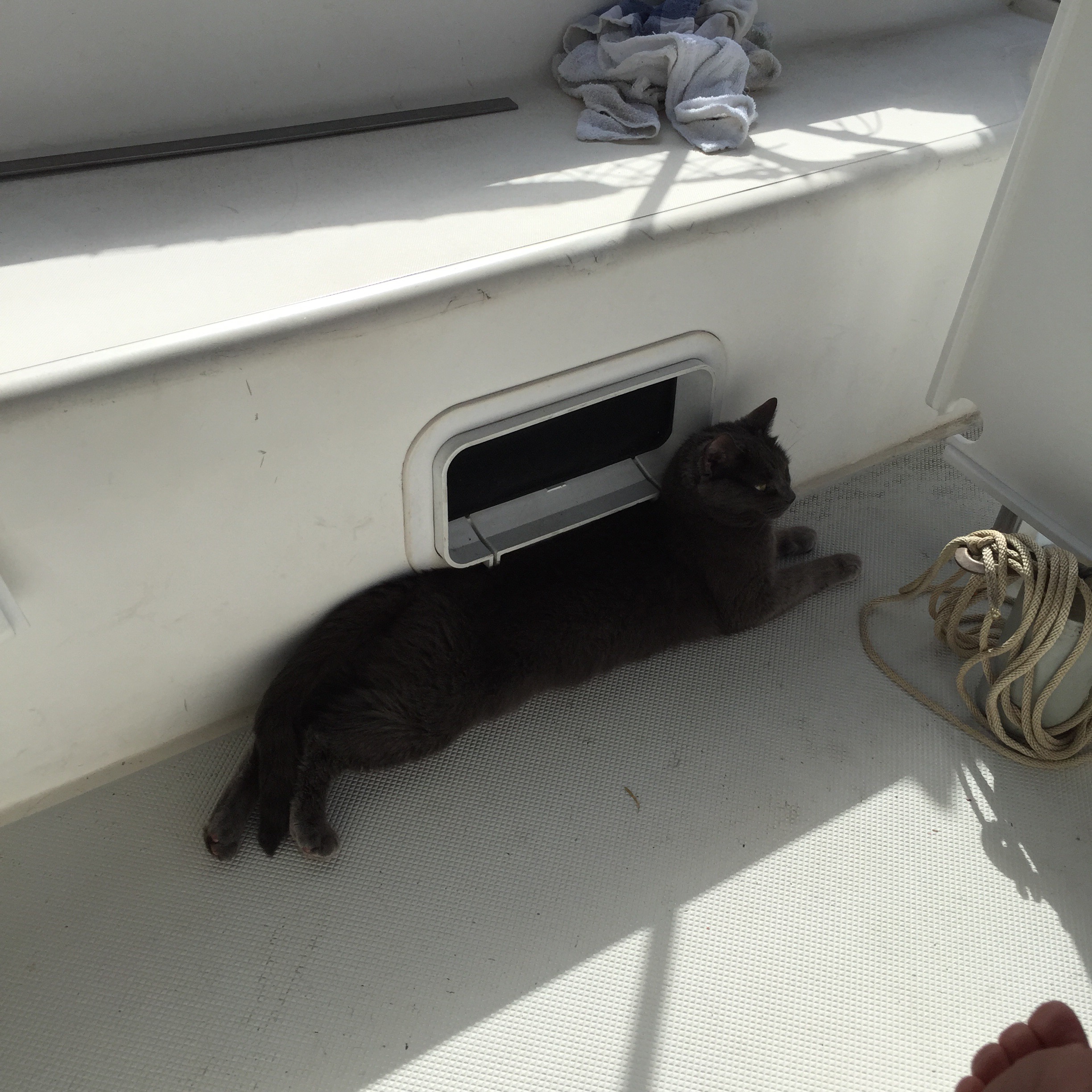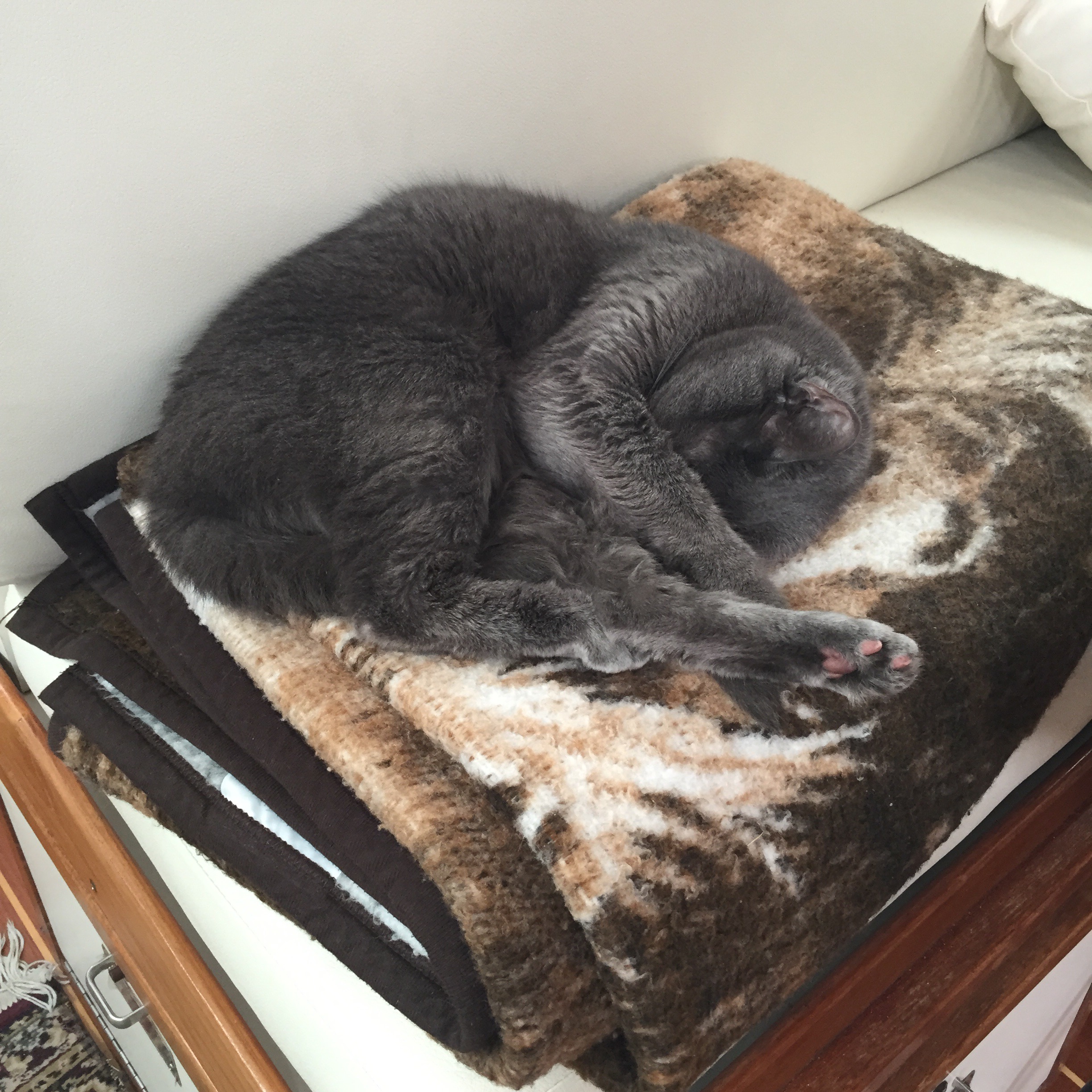 And of course we are grateful for the extra time we get to spend with our family and friends – thank you for helping us not get stir crazy!
Stay tuned… Looking like our departure should be this coming Tuesday or Wednesday.